Saturday - March 20, 2010
Busy Day
Elle had a busy day today. First thing in the morning was a princess theme birthday party. Then came her first swimming lessons, then roller skating. She was so good all day and had a lot of fun.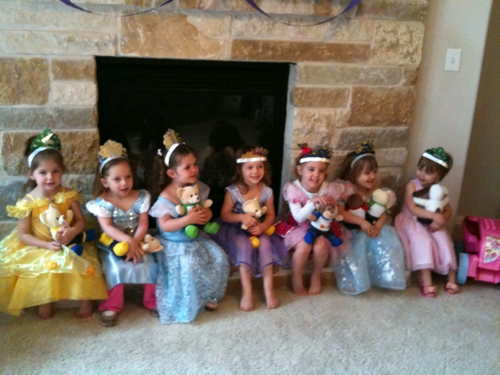 ,
Note that the birthday girl is Vivian, the second from viewer's right, but Elle still manages to inject herself at the center of attention. I wonder if this is a good thing.
We didn't have a camera at the pool. We were surprised to learn that my friend Summer and Tim had their son in the same class. Later we went roller skating. Elle was very excited and looked forward to it all day. She was a bit nervous once she learned how tricky it is, but she warmed up fast and we could barely pry her out of there to go home at 10pm!
Go to Elle's Home Page
Send me your two cents
|